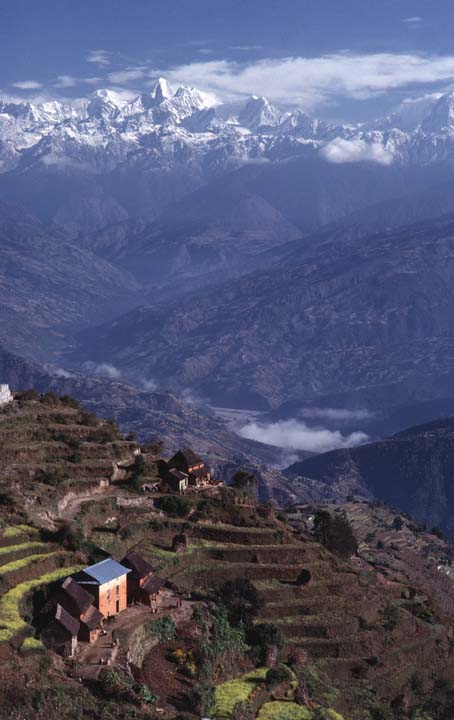 The Himalayas are where two continents collide. The mountainous geography creates a wealth of micro climates producing extraordinary herbal diversity. Ever since the monkey god hanuman flew to theHimalayas to find healing medicinal plants to cure Laxman, the Himalayas have been known as one big medicine chest of healing plants. Continents not only collide, but traditions: Hindus migrated from the plains up the river valleys bringing with them Ayurveda which absorbed a variety of local healing traditions. Sowa Rigpa, traditional Tibetan Medicine, traveled with Buddhists migrating from the northern plateau and settling in the high Himalayas.
Wild Earth is committed to documenting and preserving the rich oral as well as textual knowledge of Himalayan healing. Working with Gerous (traditional barefoot Tharu jungle healers) and midwives, Wild earth is developing traditional treatments from the jungles of Nepal for generating income as eco-tourism and for the international spa market.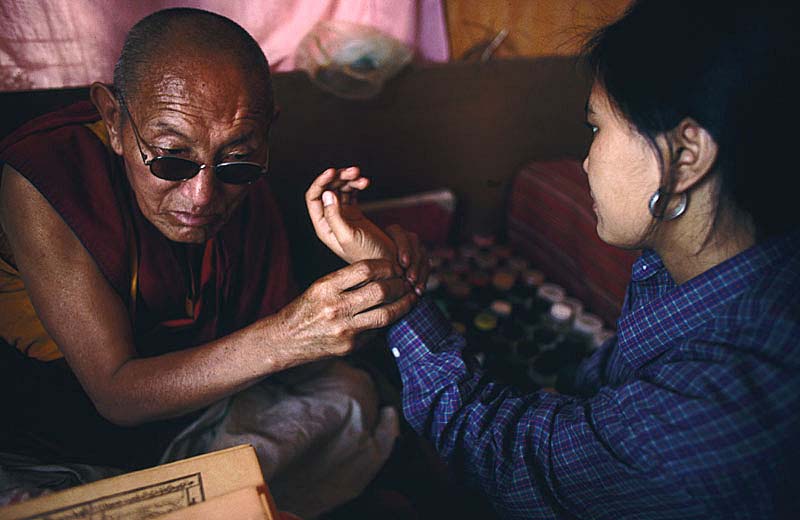 Working with seventh generation newar ayurvedic doctors including dr. Madhu Bajracharya translating 8th century palm-leaf texts while relying on the Whispered oral and literate hand knowledge of Nani Churi Maya, a 73-year old retired royal midwife from the palace, Wild Earth is currently developing royal newar treatments from the most refined urban civilization in the Himalayas.
Joanna Claire, our 73 year old master masseuse who works with over 600 vital points on the body, works with amchi Sherab barma and Tsewang Ngudrup to develop our Himalayan Jampeche treatments based on Sowa Rigpa, Tibetan medicine and the medicine of the high Himalaya. Jampeche treatments are described in the Gui Zhi, the Tibetan medical canon and refer to "gentle external treatments" which include kunye, or massage and lum or hydrotherapy treatments.
Description