Picrorhiza scrophulariflora (Gentian)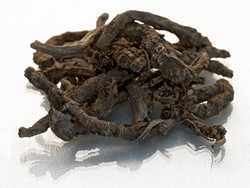 laxative: Prevents allergies and is anti inflammatory, antibacterial and a stimulant. It can be used for digestive and liver troubles such as indigestion, jaundicce, hepatitis, constipation.
It has been used in ayuvedic medicine since earliest times as a laxative,bile-indocing and bitter herb, given for condition as varied as snake bite and hepatitis.
Herbs used in